I've been working on a new page for my site, and I would like to present it to you. Nobody who reads this will care much about it unless:
1. You live in or around Chicago and have kids
2. You are planning to visit Chicago and want to find an art workshop for your kids while you're here.
3. You love art classes and want to see what's going on in the Midwest.
Here it is: the Guide to Chicago area kids' art classes
Despite the fact that only Chicago people will get anything out of it, I spent a loooong time working on it, so I'm just going to show it off today.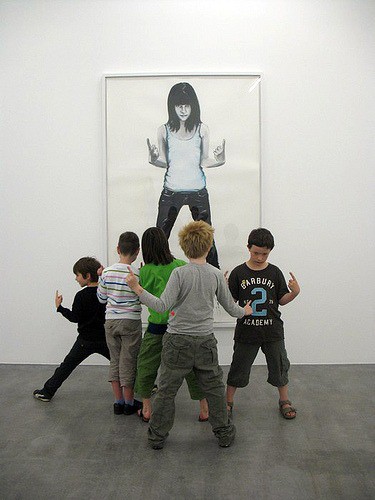 photo by Marc Wathieu
Here is what I learned while researching it:
There are TONS of opportunities out there to provide your children with extra art education, and you don't necessarily have to sign up for a long class. A lot of these places offer 1-day workshops and drop-in classes. Pretty smart for when you're trying to fit in some art-learnin' around other activities.
On the other hand, many of them offer some outstanding longer classes. It was so fun to compare the styles of the various studios. Some were on their own, while some were part of a larger arts center. Some focused on traditional drawing and painting classes, while others had classes using recycled materials, mask-making, knitting, multi-media, film making, etc.
A few of them hold after school art clubs, which is fantastic! Lots have the opportunity to hold your kids' birthday parties there, or enroll them in an art camp over the summer or on school vacation days.
So…. even if you don't live in the Chicago area, I hope you're inspired to check out the offerings in your area. I'll bet you find something wonderful.
photo: Childrens Book Review